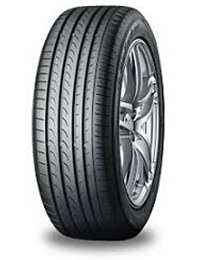 Designed Exclusively For Premium CUV & MPV
The market of crossover SUVs and minivans in New Zealand is dramatically growing and leading to diversification in driver demands on tyre performance. Drivers are demanding tyres that deliver better on-road performance such as wet grip and quietness.

In addition to the basic concept of a fuel-efficient tyre that performs well in wet condition, the BluEarth RV-02 was developed with a view toward suppressing the tendency of tall and heavy vehicles to shake, resulting in uneven tyre wear, while also delivering a superior quietness. The tyres provide drivers of tall and heavy vehicles, such as minivans and SUVs, with a greater sense of stability when driving on rainy days. They also contribute to an unusually quiet ride that facilitates conversation not only between the driver and a seat passenger but also with passengers in the second and third seats, often a challenge in box-type vehicles in which noise tends to reverberate throughout the cabin.