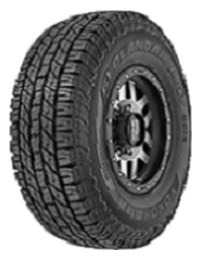 Rugged in a Sophisicated Way
Go beyond where the road ends and experience limitless adventure with the all-new Yokohama GEOLANDAR A/T G015.

Engineered to provide ultimate traction wherever you go, the GEOLANDAR A/T G015 is suitable for SUVs, 4WDs and Utes requiring durability, long tread life, off road traction, on road handling, low noise and a comfortable ride.

Available in PC and LT construction, the tyre maintains resistance to cuts and chipping, temperature changes and wear due to its new exclusive compound developed specifically to ensure it is suitable for a diverse range of surfaces.