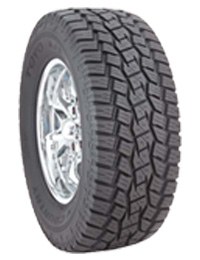 The Open Country All-Terrain SUV tyre available in a large range of sizes.The OPAT features a unique tread pattern which provides high levels of traction on sealed and unsealed surfaces with low levels of tread noise.The tread compound offers high levels of grip on wet roads with exceptional wear resistance.

Call us TOLLFREE at 0800 99 TYRES (0800 99 89737)
or email [email protected].

You can visit us on the corner of Bryce and Anglesea Streets during our
opening hours:
Monday - Friday 7:45am - 5:00pm
Saturday 9:00am - 12:30pm.

No appointment necessary, just drive in and see our friendly team today.