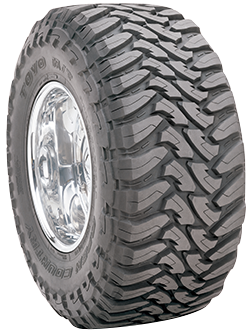 Designed to help full-sized pickups work hard on pavement, then work just as hard when roads are muddy, snowy, and rocky—or when there are no roads at all. The Open Country M/T combines solid on-road performance with extra ground clearance, higher load-carrying capacity, and greater ability to go off-road. Truck enthusiasts know it for its long wear, low noise and aggressive tread pattern.

Call us TOLLFREE at 0800 99 TYRES (0800 99 89737)
or email [email protected].

You can visit us on the corner of Bryce and Anglesea Streets during our
opening hours:
Monday - Friday 7:45am - 5:00pm
Saturday 9:00am - 12:30pm.

No appointment necessary, just drive in and see our friendly team today.