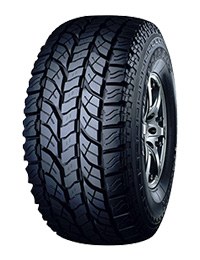 The GEOLANDAR A/T-S all-terrain tires have an aggressive design that'll make your SUV stand tall. With features ranging from Multi-Stepped Grooves to Dual Interlocking Pyramid Sipes, the Geolandar A/T-S equips you with the durability you need to take on all kinds of conditions.

Call us TOLLFREE at 0800 99 TYRES (0800 99 89737)
or email [email protected].

You can visit us on the corner of Bryce and Anglesea Streets during our
opening hours:
Monday - Friday 7:45am - 5:00pm
Saturday 9:00am - 12:30pm.

No appointment necessary, just drive in and see our friendly team today.