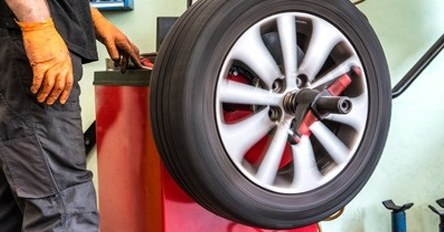 Alignment + Balancing + Nitrofill For a grand total of just $85.00.

If your vehicle pulls left or right, or your tyres are worn on the inside or outside, then you probably need a wheel alignment. A wheel alignment will make your vehicle drive and feel better on the road. It also improves tyre wear dramatically.

Wheel balancing improves tyre wear, driving comfort, is easier on the running of the vehicle and minimises vehicle shake and rattle.

Nitrofill is a nitrogen tyre inflation. This leads to improved fuel consumption, longer tyre life, reduced road noise and better handling. All NZ Police cars are fitted with nitrogen filled tyres.

We don't really need a reason to provide great savings but we do love a good deal here at Capital. If you like to save money, keep your eye on this specials page. If you want us to tell you when we add specials to this page please email us at [email protected] and we will add you to our list.

Nitrofill – saves you money
Wheel Balancing all wheels – makes the car run smoother
Wheel Alignment – Saves tyre wear

All for just $85.00 inc GST


Booking essential, contact us today.